OVER 175 YEARS OF INNOVATION
It's a name known the world over for quality and craftsmanship. Brunswick Billiards has been a leading influence in recreational products for over 175 years. Founded by John Moses Brunswick, the company grew into a global brand that has endured the tests of time. The story of Brunswick is the story of America – its growth and the dreams it represents.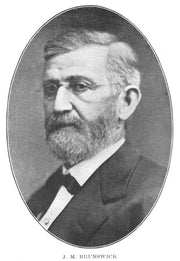 A FAMILY BUSINESS
John Moses Brunswick immigrated to make a new life in America. After seeing an exquisite billiards table from the esteemed London manufacturer, John Thurston, Brunswick decided to get into the billiards business, saying "if it's made out of wood, we can make it better." He called for his brothers to join him in America to help build his company, expanding across the United States and internationally to create an American corporate icon.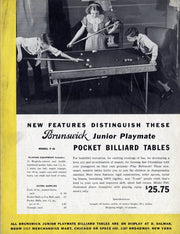 CREATING AN AMERICAN PASTIME
Brunswick took the game of billiards to the homes of American families. They recognized the importance of setting standards for competition and creating structure and rules to govern the game. Billiards continues to be a popular pastime across the country and globe; it doesn't care about your age or background, it just wants you to enjoy the game, and Brunswick set the standards to create a great American pastime.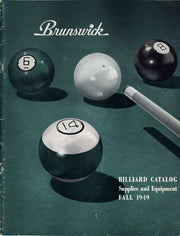 THE LEGACY OF BRUNSWICK
How does a company survive over 178 years? For Brunswick its legacy of adaptability, creativity, quality, shared vision and global reach has helped it endure. The company adapted to the times, launching a line of soda fountains in the shadow of prohibition, adding new product lines as new pastimes took center stage, all the while standing by the heart of the business, billiards.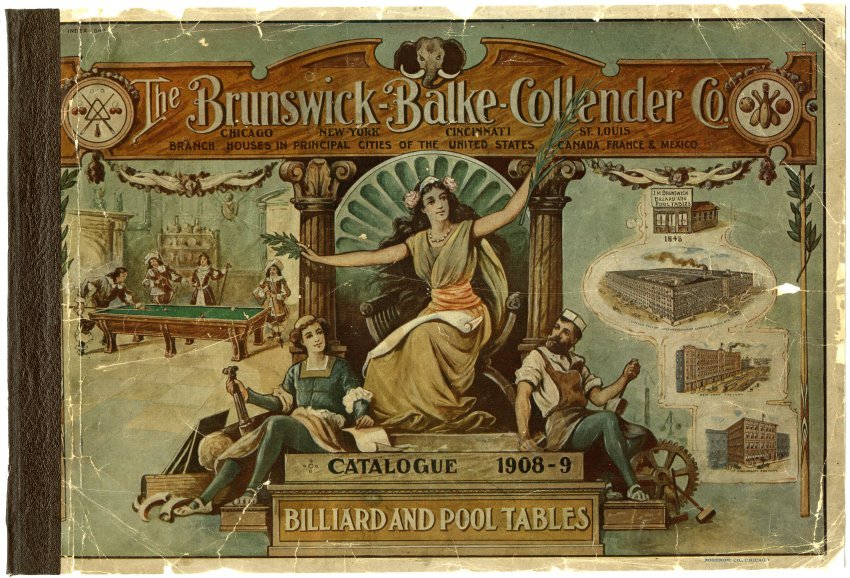 Explore the Legacy
Understanding where we came from is the backbone guiding where we go next. From our founder John Moses Brunswick to the people who make our company a success today, we take pride in innovation, quality and making the products that people love and cherish.
Explore an extraordinary collection of Brunswick products, meticulously assembled over 178 years, all within a single, searchable database
THE MOST STORIED BRAND IN BILLIARDS